Effortlessly get the power and flexibility you need.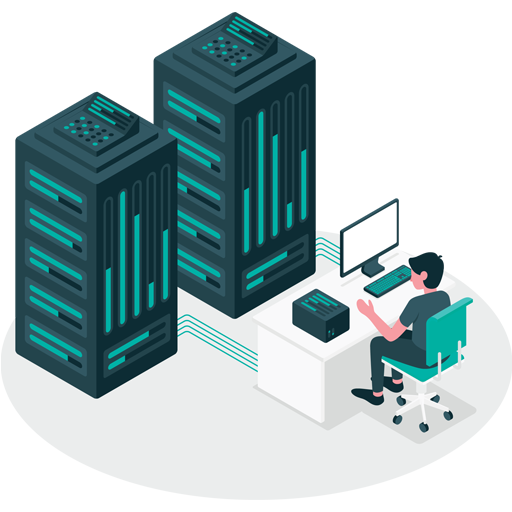 Get total control with SSD-powered VPS Hosting that gives you full root access and optional control panels, backups with performance monitoring, unlimited traffic and a 99.9% uptime guarantee.
As low as
$5.99
per month
Self Managed VPS
1 CPU Core
1 GB RAM
20 GB NVMe SSD Storage
Linux only, no control panel*
As low as
$30.99
per month
Self Managed VPS
2 CPU Cores
4 GB RAM
100 GB NVMe SSD Storage
As low as
$60.99
per month
Self Managed VPS
4 CPU Cores
8 GB RAM
200 GB SSD Storage
As low as
$104.99
per month
Self Managed VPS
8 CPU Cores
16 GB RAM
400 GB SSD Storage
As low as
$46.99
per month
Self Managed VPS
2 CPU Core
8 GB RAM
100 GB NVMe SSD Storage
As low as
$75.99
per month
Self Managed VPS
4 CPU Cores
16 GB RAM
200 GB NVMe SSD Storage
As low as
$148.99
per month
Self Managed VPS
8 CPU Cores
32 GB RAM
400 GB SSD Storage
Focus your time managing your business by allowing us to manage your server. For hands-on assistance and setup, try VPS hosting that's fully managed.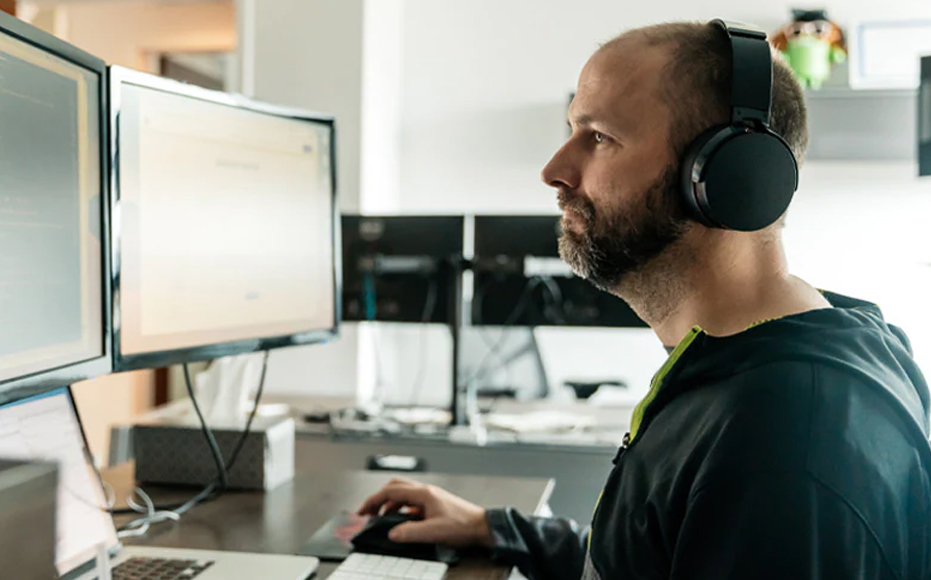 Self Managed VPS Hosting – perfect for system administrators and developers.
That's right, if you're a developer, designer or system administrator with experience managing a server – seeking full control over your hosting environment – our Self Managed VPS Hosting is a solid fit. You get full root access with SSH keys for total control as well as command line for flexibility and power. Plus, we offer a wide range of scalable performance options with flexible server configurations.
All Self Managed VPS Hosting plans include:
Performance.
Experience high-performance NVMe SSDs powered by Virtuozzo for 3X the speed plus unlimited traffic. You also get KVM virtualization for full control of your hardware resources.
Root access.
Retain full control and configure your server to your needs (up to the operating system level).
Monitoring and alerts.
Monitor server uptime, resources (CPU, RAM and Storage), and domains — stay informed with alert notifications.
Global data centers.
Choose from nearby, state-of-the-art data centers in North America, EMEA or Asia-Pacific for faster page loads and a better visitor experience.
Scalability.
There's no longer a need for those cumbersome, manual migrations. Easily increase RAM, CPU and storage with VPS seamless upgrades.
Security.
Enjoy 'round-the-clock network monitoring with advanced DDoS protection.
Let's keep your website or app selling – and PCI-compliant.
The Payment Card Industry Security Standards Council (PCI-SSC) sets standards to protect credit card data. Namely, entities that transmit, process or store credit card information are expected to abide by the standards of the Payment Card Industry Data Security Standards. To accept credit card payments through your website, you'll need to ensure your customer payment information is safe and that you're following the PCI requirements. And to simplify this process, third-party products like PayPal Checkout, Square Online Checkout and Stripe Checkout can be added to your website to process payments on your behalf (and keep credit card data off your hosting server). Make sure you're aware of any additional requirements to keep your business PCI compliant.
If you prefer to process payments directly on your server, we offer a PCI-certified product called Online Store.
Top 6 popular uses for Self Managed VPS Hosting:
Multiple Sites.
Host multiple sites without impacting the response time of any one client — thanks to our isolated environment.
Ecommerce.
Launch your traffic-ready Ecommerce site by installing Magento, OpenCart and PrestaShop — with a single click.
Web or database server.
Instantly set up a web or database server — whether it's a MySQL, Linux or Apache.
Resource-heavy applications.
Handle 'em all with our VPS — be it business, financial, CRM, social media or real estate apps.
Test environments.
Instantly spin up test servers across any continent and test the response times of your app or site.
Email server.
Set up and fully control your own email server. Run unlimited mailboxes and addresses for your business or clients.
All of our hosting options.

Also called Shared Hosting, our most budget-friendly hosting. Operates on shared resources, so it's good as a basic starter plan.

Recommended hosting for Microsoft Windows ASP.NET, ASP, .Net Core and SQL server users.
The amped-up power of a Virtual Private Server, with faster page loads and a user-friendly control panel.
Get total control, full root access and scalable performance with flexible server configurations. For developers, designers and system admins.

For experienced developers, system admins or agencies seeking high-performance server options, root access and SSD or HDD.

Easy to customize with a drag-and-drop editor. Get a ready-made site or make it your own with WordPress themes and plugins.
What is VPS hosting and what are its benefits?
Virtual Private Server hosting (VPS hosting) is a dedicated hosting platform characterized by its high performance, isolated environment and CPU, RAM and storage being 100% dedicated (not shared with any other websites or apps). Unlike shared hosting, VPS hosting results in higher performance, security and more flexibility and control over the server.
Advantages of VPS hosting over shared hosting:
Higher resources and bandwidth/traffic.
Faster load times and unlimited traffic.
More admin control over security.
Less vulnerable to hackers.
And with shared hosting, when a site gets hacked there's a greater chance that other websites on the server will be compromised. But with VPS and its virtual isolation, a hacked VPS won't affect surrounding VPS environments.
Plus, with root access, there are no restrictions on the applications you install. You get free reign to access and edit the system files, settings and server logons.
Why should I choose VPS hosting from Internet Grove?
If you're looking for credibility and stability in your VPS hosting provider, know that we're backed by the world's #1 hosting provider. That means millions of people trust their sites and applications with us. We offer high-performance KVM VPS hosting with flexible configurations for every budget, including automated daily backups with scheduling and on-demand, monitoring, alert tools and expert support.
You also get to choose from Linux or Windows operating systems with optional control panels (cPanel/WHM or Plesk Obsidian Webhost Edition). And for those that don't have the time or skill set to manage their server, we offer Fully Managed VPS hosting or one-time paid task-based services.
What's the difference between Self Managed VPS Hosting and Fully Managed VPS Hosting? How do I decide which is best for me?
Self Managed VPS Hosting requires advanced technical know-how and basic understanding of Linux and the command line. From there, unmanaged VPS hosting plans allow you to configure and update VPS hosting to your exact preference.
Fully Managed VPS Hosting gives you access to an expert who will handle all the tech stuff, freeing up more time for you to focus on your business. It's a good fit for those who don't have the time or know-how to manage their own hosting but require the resources.
Does Internet Grove offer both Linux and Windows VPS Hosting?
Yes, InternetGrove.com VPS Hosting offers both Linux (CentOS or Ubuntu) and Windows server.
Where are the servers located?
InternetGrove.com servers are located around the globe. Choose your server location during setup in North America, Europe or Asia-Pacific.
How long does it take to provision my server?
Although the average time for us to provision your account will likely be mere minutes, it may take up to 24 hours or more. But, if you need your hosting right away, please call us at (480) 624-2500 and we'll do our best to speed things up.
Disclaimers
* If you're running a high-resource intensive Windows OS or control panel, we strongly recommend a minimum of 2 GB of RAM. (The 1 GB plan will result in deficient server performance.)
*Pricing excludes applicable taxes and ICANN fees.