Create an online store that's designed to do more.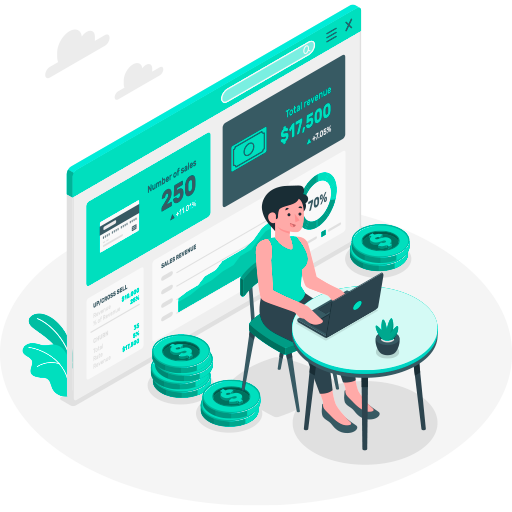 Build your ecommerce website and sell more. Grow your business with a powerful online store.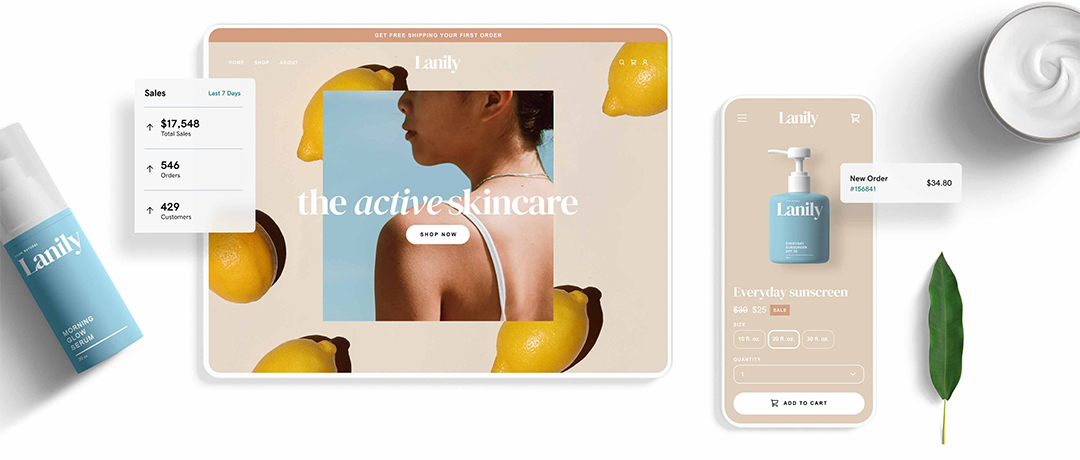 Sell products and services.
Responsive mobile design
Website hosting
Rapid Page-Load performance
Create a blog
Security (SSL)
24/7 support
PayPal Buy Now or Donate button
Search Engine Optimization (SEO)
Social Media Integration
Share content to Facebook
Online Appointments
Built-in shopping cart
Sell physical and digital products
Accept credit and debit cards, PayPal and more
Flexible shipping options
Discounts and promotions
Manage inventory
Having an online store that works for you.
Start with our integrated website builder.
Showcase your products and services your way with our easy-to-use Website Builder. Create and edit your ecommerce website while you're on the go with just a few clicks from any device. And easily scale it all as you grow your business.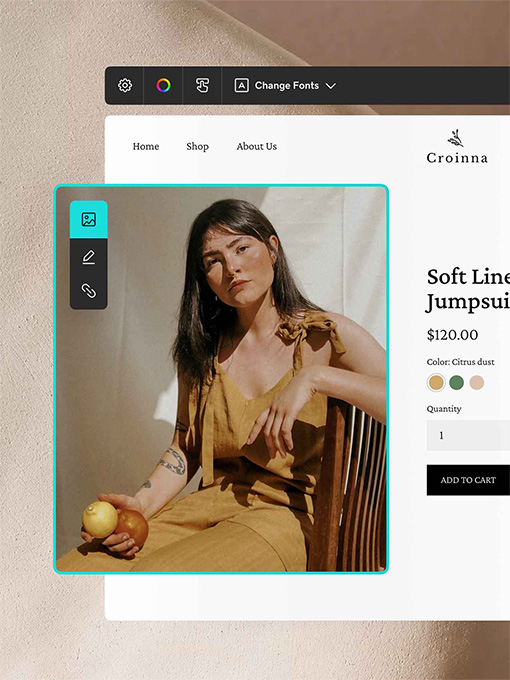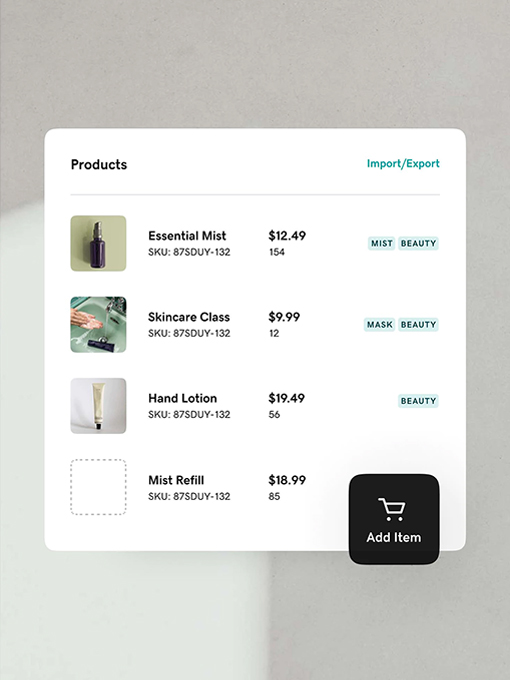 Sell anything — products, services, classes — anywhere with an online store.
Sell anything from fashion to fitness, beauty to barbecue, spa days to salon make-overs. It's easy to sell anything, anywhere from your online store.
One dashboard easily manages online orders and inventory.
Save time and headaches when you track online sales and auto-sync inventory across your ecommerce website and online marketplaces from one handy place.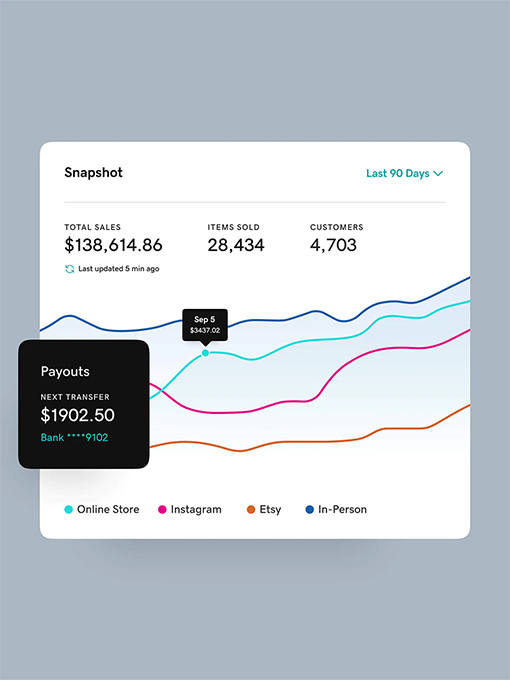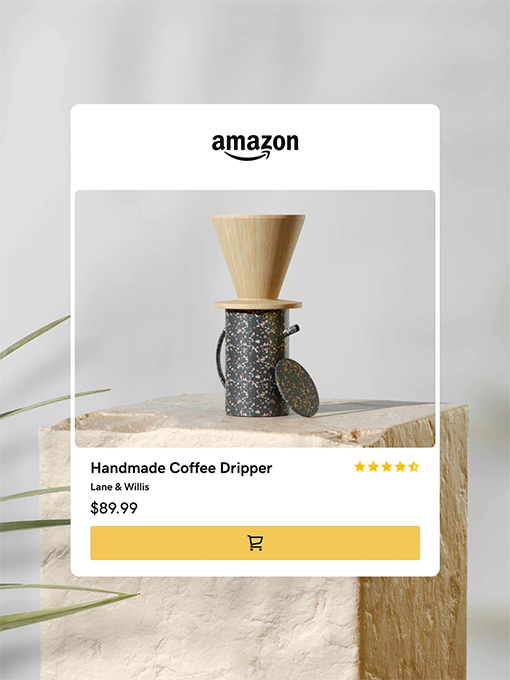 Sell more on the biggest marketplaces with your Online Store.
Easily connect your ecommerce website to Instagram, Google, Etsy, eBay, Facebook and Amazon to sell to millions. All while managing it from one place.
Everything to make your business thrive.
Integrated tools that sync beautifully with your ecommerce website and business needs.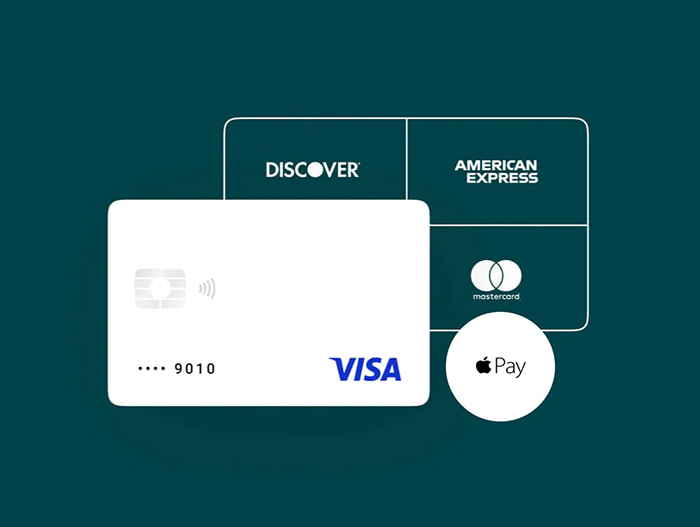 Payment Options
Accept all kinds of online payments, from credit and debit cards to Apple Pay, and see it all in one dashboard. You can choose Square, Stripe or Paypal.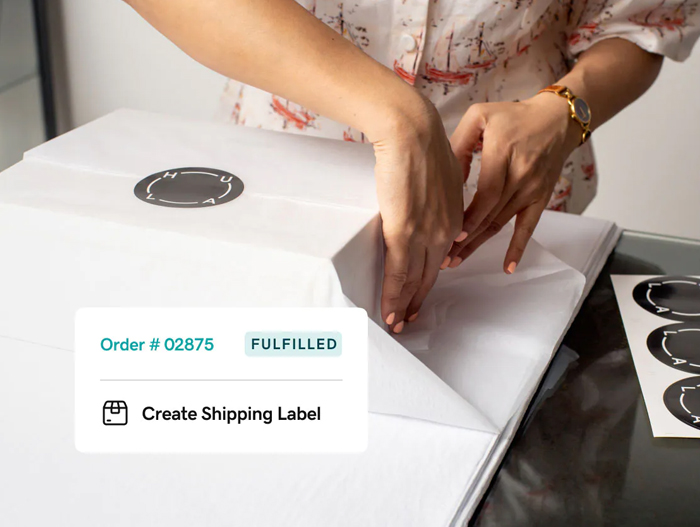 Flexible Shipping
Save time and money with discounted shipping rates, label creation, flexibility for international, domestic and local delivery and pickup. Plus, real-time shipping calculations make setting up a breeze.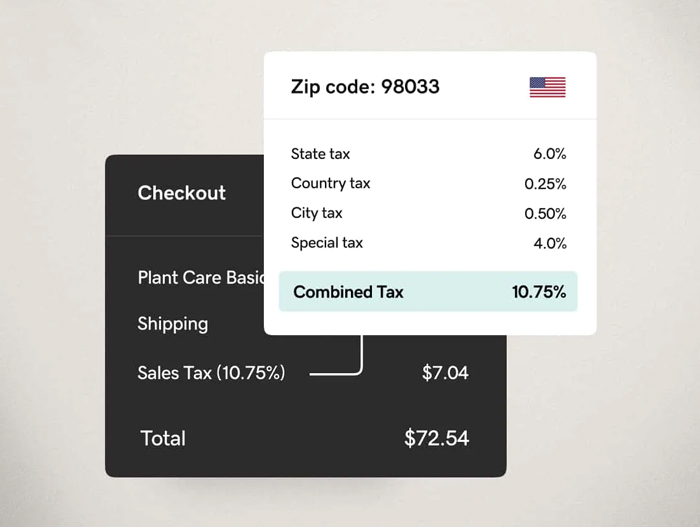 Automated Sales Tax Calculation
Stay compliant and save time with automated sales tax calculation and easily file with auto-populated forms for submission.
An online store beyond beautiful.
Choose from 100+ mobile-friendly designs tailored by industry. Easily customize the design to create the ecommerce website you want. No tech skills needed!
Sell anywhere, online and in-person.
Sell to millions in your ecommerce store, in-person and on leading marketplaces like Instagram, Google, Etsy, eBay, Facebook, Amazon and beyond.
Social, Email and SEO Marketing.
Send personalized emails, launch digital ads, and schedule and publish social posts from one dashboard. Effortlessly climb to the top of Google search with SEO tools. Plus, get customer insights for email promotions and integrated campaigns.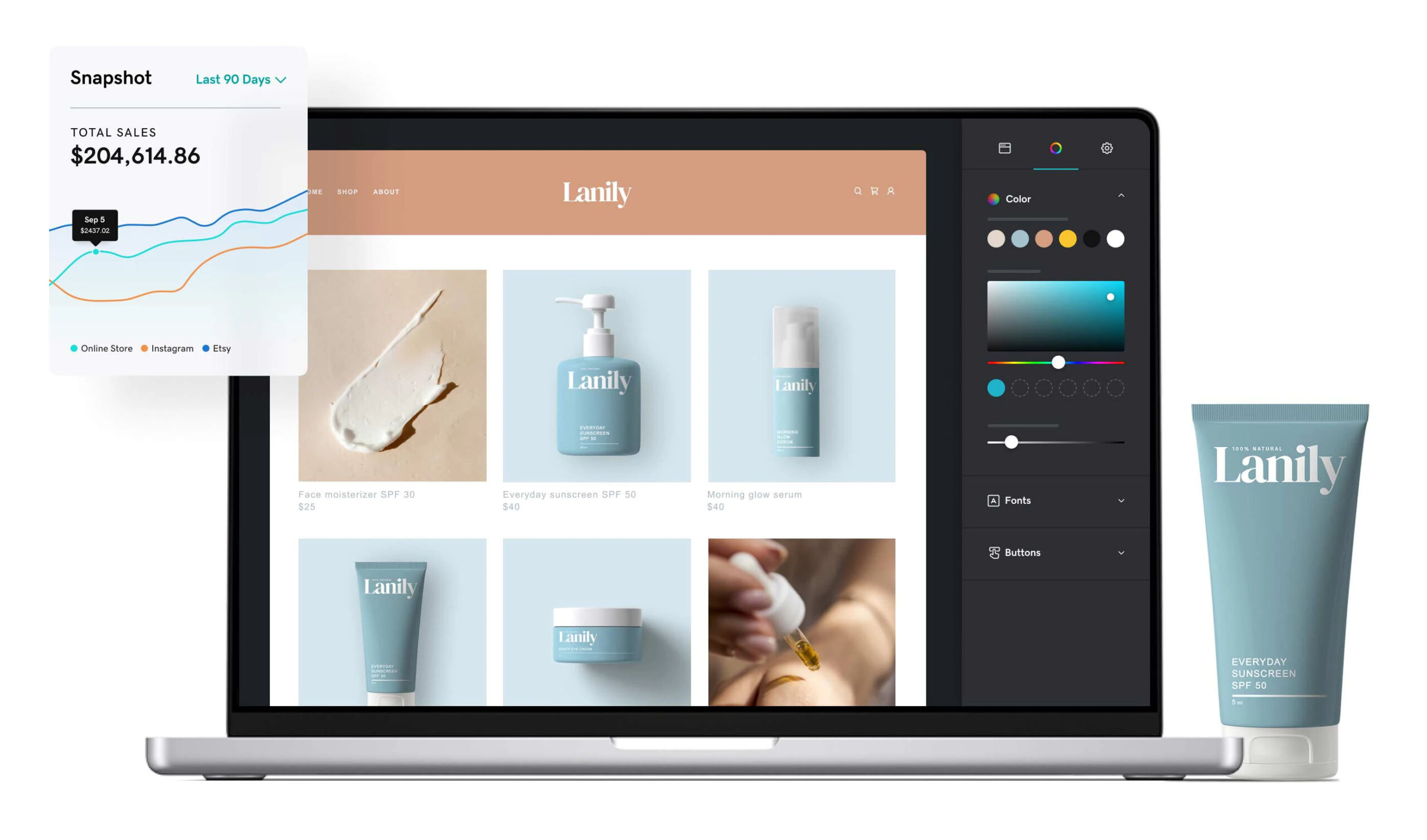 Start the online store you need with designs you'll love.
Choose a stunning template. Easily make text and images your own. Quickly add or move sections. Try new designs with just one click to get the ecommerce website you want!
Marketplaces & Social
Sell to millions of customers from one place.
Offer your products everywhere, from Amazon to Instagram, all from your own online store.
Sell on the web's most popular spots.
Turn your small business into a big deal.
Start with an online store, sync your product catalog to popular shopping sites and watch your sales soar.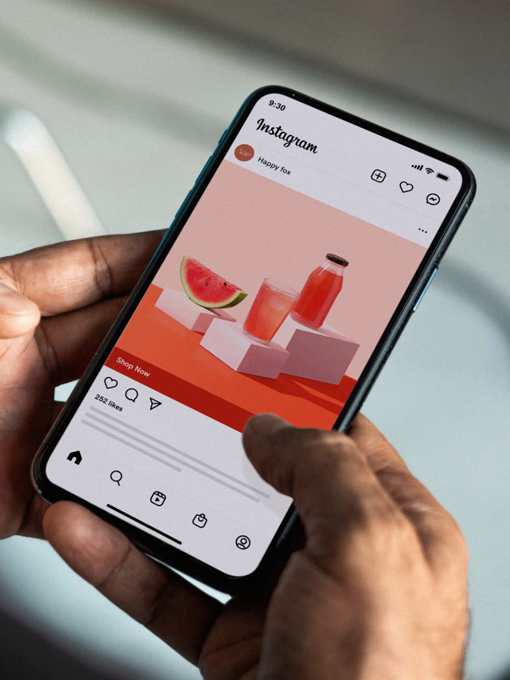 Be where your customers shop.
Reach millions of potential customers on Instagram, Amazon, Facebook and more. We make it easy to sell your products on these marketplaces, as well as your own online store.
Manage it all in one place.
Sell across multiple channels and manage everything — like orders, inventory, metrics and marketing — within InternetGrove.com. No more updating in different places or worrying about overselling.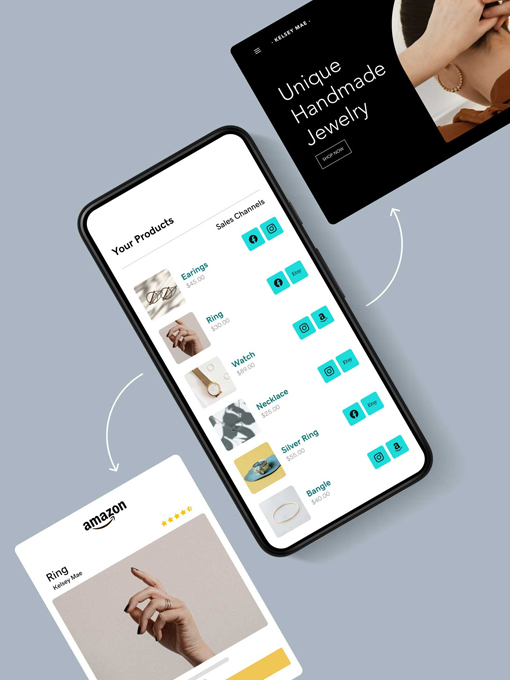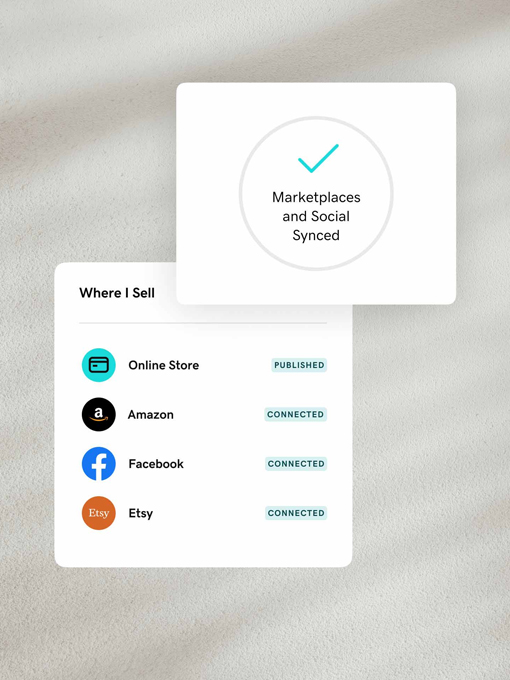 Auto-sync makes inventory simple.
Edit product listings from your online store and updates show up across all your connected sales channels like some sort of technical wizardry.
Sell more on social with direct checkout.
Our direct checkout gives your customers a seamless shopping experience by letting them purchase directly from your Facebook or Instagram page.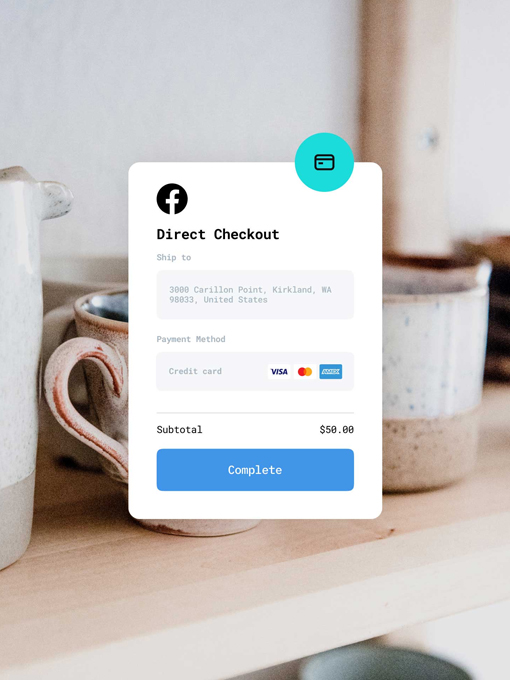 Let the world's biggest marketplaces give your business a boost by connecting you with millions of potential customers.
Google
Google Shopping is powered by the world's most popular search engine, which means it's someplace you need to be. Find out how to get started with our step-by-step guide.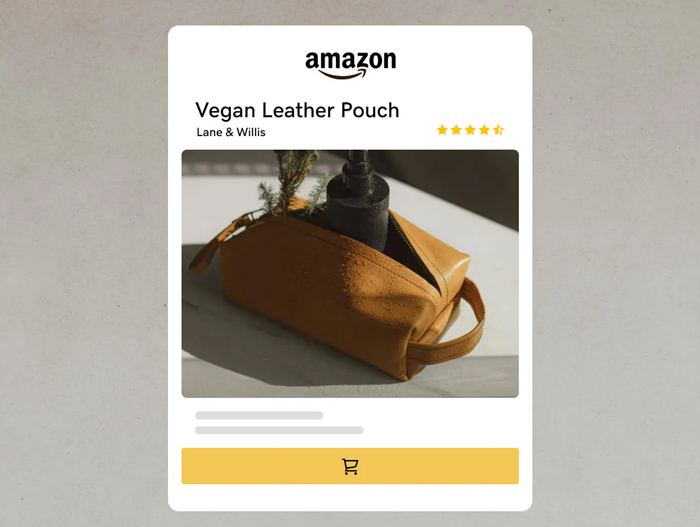 Amazon
Set up shop in the world's largest marketplace, home to tens of millions of shoppers from all around the world. Find out how to sell more by promoting your listings.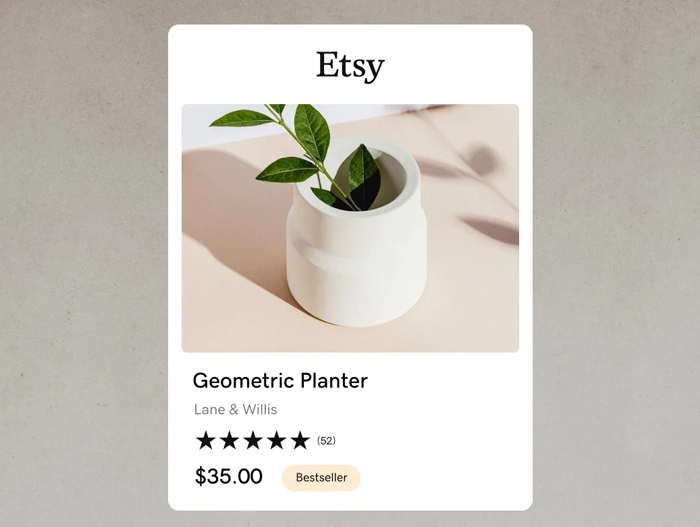 Etsy
As the web's #1 marketplace for handmade and vintage goods, there's no place like Etsy to sell one-of-a-kind creations. Start strong with this ground-floor guide to opening your store.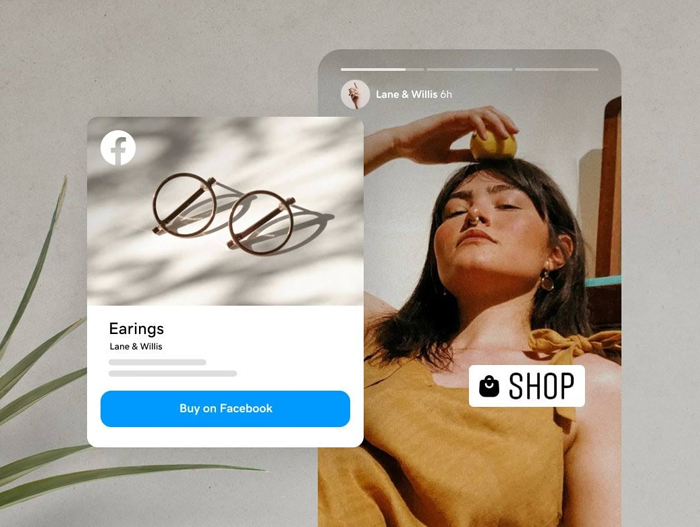 Facebook & Instagram
Tap into unlimited potential for your business on two of the world's top social media platforms with shoppable posts, direct checkout and other tools.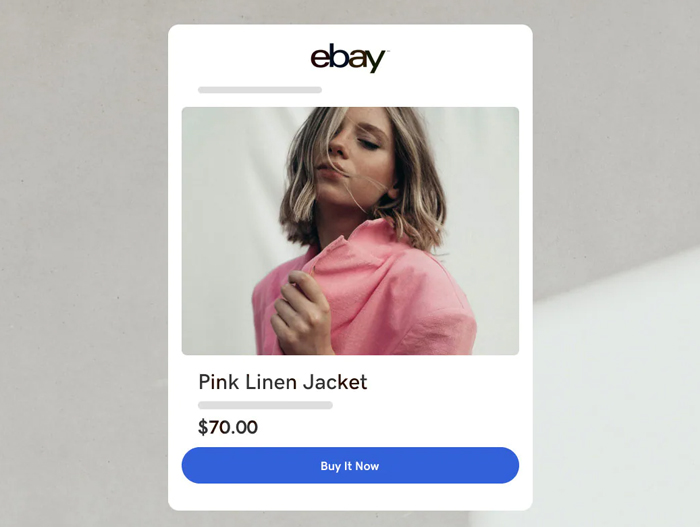 eBay
The original online marketplace still attracts over 175 million shoppers and offers more product categories than anyone else. See how you can make the most of them.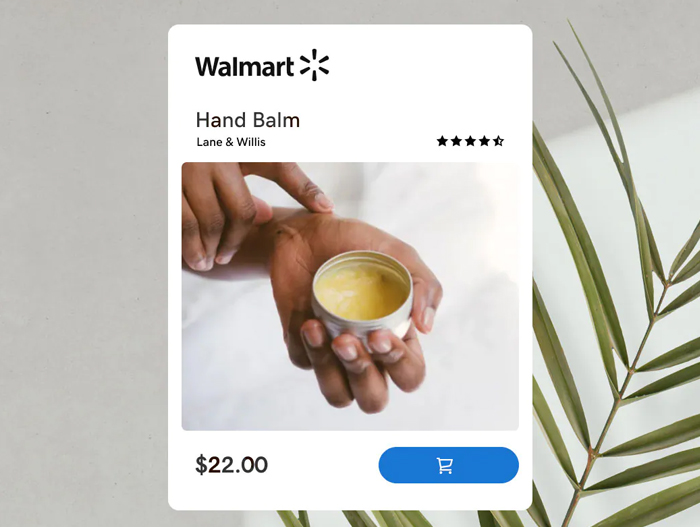 Walmart
Offer your products on the platform that welcomes over 120 million visitors per month. Make the most of your listing with our Walmart Marketplace best practices.
How to build an online store?
An online store gives your business a unique edge that no brick-and-mortar ever could — the ability to serve customers from around the world, 24/7/365. If you're ready to open your doors online, here's how to get up and selling in no time.
Pick your products:
Think about what you want to sell online, and make sure you have the resources or inventory to list items — be it services, digital or traditional products — for sale on your site.
Choose a plan:
If you're offering services, like yoga lessons or career coaching, check out our Online Store plan. It lets you accept payments from customers who book services on your website. If you need to sell products, opt for the Ecommerce plan to get everything you need to power your online store.
Set up your online store:
Our easy-to-customize store templates help you quickly set up your store, complete with product descriptions, prices, shipping and payment options. Just pick one to get started, or dive right into the store builder and type in your industry to start with a relevant template.
Pick a domain name:
Your domain name is the address where your online store lives. Pick something that's the same as, or similar to, your business name. This makes it easier for people to remember your website's address and reinforces your brand.
Start selling online:
This is the fun part! Sell your products and accept payments directly on your online store, or connect your site to popular marketplaces and social channels, like Amazon or Instagram, to sell in more places. Don't worry, your inventory syncs across all your sales channels, so you can avoid overselling while tracking everything from your Online Store dashboard.
Market your business:
Let people know about your business and what services or products you offer with built-in marketing tools. Create email campaigns, reply to social posts and track your online presence right from your Online Store dashboard. The more you show up online in all the places your customers shop, the more chances you get to turn online interactions into customers.
How is Online Store part of Website Builder?
Online Store is one of the many applications you'll get through our Website Builder when you purchase the Online Store plan. Along with Email Marketing, awesome SEO, Online Bookkeeping, and SSL, your site will be equipped with all the tools you need to be successful to sell your products or services online.
How do I sell products or services in my web shop?
You only need to add one product or service before publishing your site for the first time, and generally it's better to get your site online as soon as possible. If you're having a tough time getting started, or you need the extra push to get your goods online, you won't have to worry about complicated website tech — Online Store is easy to use. After you've published once you can update your payment and shipping methods. The default shipping method will be free shipping, which you'll want to change if you are selling anything other than services, and need your customers to compensate you for shipping costs. We've also added Apple Pay, so customers with Apple Pay enabled devices will be able to benefit from a quick click-through checkout process.
Can I connect my social media accounts to my online store?
You absolutely can, and you should. You'll want to build a strong online presence so you can reach your customers wherever they are, and get them to go to your online store. You can link to Facebook, Instagram, Twitter, Pinterest, LinkedIn, Google and YouTube. Connecting all your social media tools gives your customers a memorable experience. They can follow you however they like, comment on your store and products, and easily find out where they can purchase your awesome products. So make sure you're linking your new ecommerce website to your social media pages as well.
Can InternetGrove.com help make my site secure?
We've got you covered! You're going to spend some time and hard work creating your ecommerce website and we want to help your website remain safe and secure. It's important to note that no website is too small to get hacked. If you're creating an online store you want to keep not only your website secure, but also provide security for your customers as they make purchases in your retail website. Your Online Store is going to come already protected with a Secure Sockets Layer (SSL), so it won't be an additional cost for you or your business to keep your website safe.
How can InternetGrove.com help me create my ecommerce website?
If you're thinking about selling a product or service all you'll need to do is add your product or service to your online store, verify your payment method, and decide how you want to ship your products. Once you've done this you'll be ready to sell your products or services. You will be able to easily add or remove things whenever you want to, and republish your site.
If you change your mind about the design that you've selected, you can edit it whenever you'd like. You can change a section or page to your ecommerce website, change your photos, and update your style text. Our Online Store was created with the intent that you can make it yours; and alter it as often as you or your business needs change. Remember your Online Store will be mobile friendly, so whether you're making changes to your site, or have a customer making a purchase on their mobile device, everyone will have a seamless mobile-optimized experience.
How do I ship products to my customers, and what are my options for shipping methods?
You have several flexible options. With our Online Store you can ship via United States Postal Service (USPS), and United Parcel Service (UPS); both of which ship domestic and international and are the most accurate shipping methods based on location. You can also ship using a flat-rate per order, which is sometimes easier for everyone, or pick weight-based shipping — which charges different amounts based on how much an order weighs. The option is up to you on how you want to ship your products, but we've provided several options to make your ecommerce website what you want it to be.
Do marketing tools come with Online Store builder?
Yes. With your online store, you'll also get access to useful tools to help you expand your business online and beyond. Included in Online Store:
Search Engine Optimization (SEO):
Get suggestions for relevant, high-value keywords and phrases to add to your site so you can rank higher on Google.
Google My Business:
A dedicated business listing on Google makes it easy for people to find important info, like your hours and location, in seconds.
Facebook Sync:
Easily promote products on your Facebook business page. Whenever you make changes to your ecommerce website, you'll get a reminder to update your social channels, too.
Email Marketing:
Show up in your customers' inboxes with eye-catching emails that are automatically spun up from your site's existing design.
What kind of products can I sell on my online store?
With our Online Store, there are no limits to what you can sell. Sell anything from physical products to digital downloads to online or in-person services — it's up to you.
How does your multi-channel listing software work?
InternetGrove.com helps you reach more customers by using your Online Store to sell products across multiple marketplaces including Amazon, eBay, Etsy, Facebook, Instagram, Google and Walmart. Any changes you make to your listings and inventory on your online store will automatically sync to all the marketplaces and social channels you've selected to sell on.
Can I display a different price based on the marketplace?
Yes, you can display different pricing on each marketplace. The price you choose in your master product list will automatically be applied to each of your connected online channels. If you want to adjust the price for specific channels, you can edit the price for that channel's listing. For instance, you can list a product for $10 in your Online Store master product list, then go into your Etsy listing from your dashboard to adjust the price to $8.
Can I create product listings in bulk?
Yes, you can create product listings in bulk. We enable you to upload up to 1,500 products, 150 categories and 10 images at a time (1 image per product). Once the product listings are imported, you can add more images in your Online Store.
Which products are good for multi-channel retailing?
If you want to optimize your multi-channel sales strategy, create an Online Store with InternetGrove.com, which includes all the items you'll need to sell on the most popular online marketplaces. You create one product catalog that connects to all the channels you want — like Amazon, eBay, Etsy, Facebook, Instagram, Google, and Walmart — to boost visibility for your products. Your product listings and inventory are automatically synced across all connected channels, and you can track sales by units, dollar amount, best-sellers and other metrics. You'll also have access to social and email marketing tools.
How long does it take to get started?
It only takes a few minutes to get started. Sign up for an account with InternetGrove.com and answer a few questions. A user-friendly online store builder will automatically recommend the best customizable template for your business type. Once your online store is created, you can connect it to the marketplaces you'd like to sell on.
Do I need to create an online store to sell on marketplaces?
Yes, you need to create an online store to sell on marketplaces. Your online store serves as the hub to manage all your orders and inventory.
Why should I use InternetGrove.com to sell on marketplaces?
We make it super simple to list your products on multiple marketplaces — like Amazon, eBay, Etsy, Facebook, Instagram, Google, and Walmart — using one central product catalog from your online store. No third-party apps or additional plugins needed. Plus, our nifty auto-sync feature means you only need to update a product listing in one place, not all over the place.